Top 5 best smartphones brands of 2015
This ranking is based on Total Shipments in Q1 2015 and Q4 2014 as well as average global market share captured by the mobile brands during these two quarters. This list also captures feature phone shipments with smartphone shipments.
1. Samsung
Samsung shipped total 99 million mobile phones as the sales of non-smartphone feature phones declined as the world is moving towards smartphones now.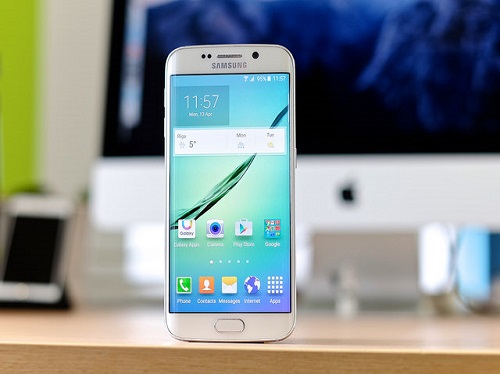 Smartphone shipments however rose to 83.3 million units taking back the leading position in smartphone segment from Apple after Apple's solid holiday season quarter of 2014. However premium smartphone shipments with S5 & Note 4 shipments declined as the premium segment was dominated by Apple, ahead of Samsung Galaxy S6 roll out in Q2 2015. In terms of regional performance, Assembly plants and Sales network of Samsung Electronics is present in 80 Countries. Samsung is world's largest manufacturer of Mobile phones since 2011. Samsung had discontinued its eBook store with effect from 1st July 2014 and partnered with Amazon for Kindle for Samsung apps. In quarter 1 of 2015, Samsung's profit dropped by 39% to $4.39 billion due to heavier competition from Apples iPhone 6 and 6S and other android manufacturers. Samsung's flagship mobile handset is Samsung galaxy S line. Samsung kept supporting various Operating Systems like Symbian, Linux-based Limo, Windows and Samsung propitiatory Bada, but by 2013 Samsung has dropped all Operating Systems except Android and Windows.
2. Apple
Apple Inc. is headquartered in California, US. It was founded on 1st April 1976 by Steve Jobs, Steve Wozniak and Ronald Wayne.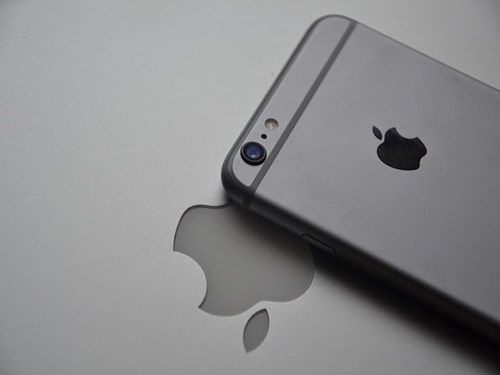 Apple is world's 2nd largest IT Company by revenue after Samsung Electronics. Apple became the first company in US to be valued more than $700 billion. Apple enjoys high Brand loyalty and according to Interbrand Best Global brands report, is the most valuable brand. Apple continued to find success with larger screened iPhones in 2015 also. As a result, Apple iPhone revenues are now at all-time high i.e. 70% of total Apple revenues. Much of this came out of Greater China because of rapid 4G adoption and Apple retail expansion. Apple's overall handset market climbed to 14% and the smartphone market share climbed to 18% during the 1st quarter of 2015. With iPhone 6 and 6 Plus, Apple was able to retain its user base and also been able to recapture previous iOS users who had defected to Android mainly because of larger screens. China continues to be the strongest market for Apple as it now corresponds to almost 30% of the total corporate revenues. Apple has started to capture a good share of middle class consumers' wallet also. As of March 2015, Apple maintains 453 retail stores in 16 countries and operates the online Apple Store and iTunes store- world's largest musical retailer.
3. Microsoft Mobile
Microsoft completed acquisition of Nokia Devices & Services division during the 2nd quarter of 2014 and formed Microsoft Mobile as a hardware business unit for devices.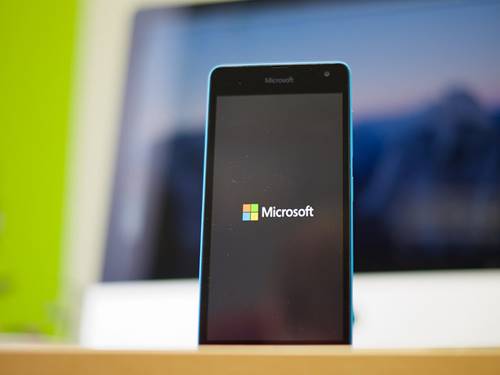 Microsoft mobile is headquartered in Finland and it is wholly owned subsidiary of Microsoft. Principle activity of Microsoft Mobile is to design, develop, manufacture and distribute mobile phones, smartphones, tablet computers and related accessories. As a part of 10-year licensing agreement, Microsoft got the right to sell phones under Nokia brand name, but those phones should be based on S30+ which comprises of feature phones not smartphones. As a result, future Lumia smartphones were not under this licence and couldn't be released under Nokia brand. So it was decided in October 2014 that all future Lumia smartphones will carry Microsoft name and Microsoft Logo instead of Nokia. Microsoft Mobile is the 2nd venture of Microsoft in Mobile phone hardware business after Microsoft's short lived Kin in 2010. In Q1 of 2015, Microsoft shipped 33.7 million mobile phones which is 28 % down from 47.0 million a year earlier. Microsoft's 8 % global mobile phone market share is sitting at all-time low. Microsoft continues to lose ground in feature phones, while its Lumia smartphone portfolio is in a holding pattern awaiting the launch of new Windows 10 software later this year.
4. Lenovo (+ Motorola)
Lenovo is a Chinese computer technology company and was founded in 1984.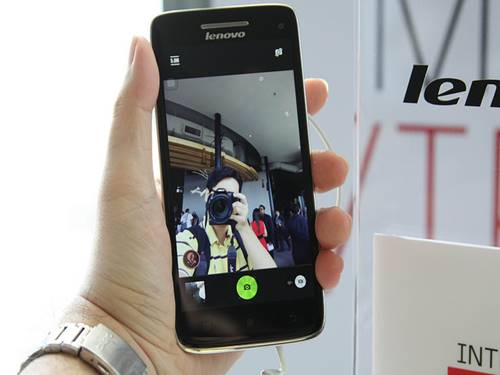 It has headquarters in Beijing, China and North Carolina, US. Lenovo has operations in more than 16 countries and it sells its product in around 160 countries. Lenovo has R&D centres at 8 locations and 4 Countries namely China, US, Singapore and Japan. Lenovo acquired IBM's PC business in 2005. Lenovo entered into smartphone market in 2012 and quickly became the largest vendor of smartphones in Mainland China. In October 2014 Lenovo acquired Motorola Mobility from Google. In the deal Lenovo also got future product roadmap of Motorola. Lenovo mainly purchased Motorola due to long standing relationships of Motorola with cellular network operators in US and UK. Lenovo + Motorola combined shipments during the first quarter of 2015 is estimated to be close to 22 million units with Motorola and Lenovo reaching beyond its home market especially in Americas. However, Europe is still a weak spot for the Chinese vendor. Lenovo is stronger in low- to- mid tier whereas Motorola is more in mid- to high-tier and is helping Lenovo extend portfolio across all price-points and geographies. During this quarter Motorola launched refreshed version of Moto E. Lenovo is slowly moving towards an all-LTE portfolio in China.
5. Huawei
Huawei is a Chinese networking and telecommunication company headquartered in Guangdong.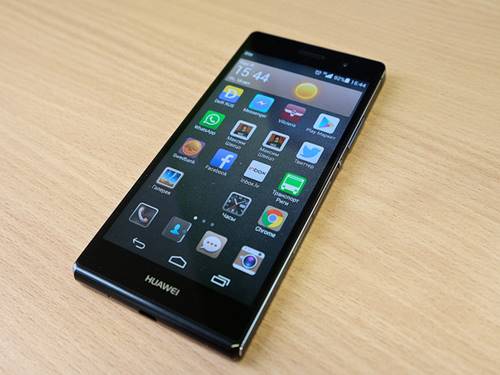 It was founded in 1987 by a former engineer in People's Liberation Army. It has 21 R&D institutes all over the world. Huawei surpassed Xiaomi in the smartphone market. Huawei's Smartphone shipments grew by 27% whereas the overall mobile phone shipments grew by 21%. One of its brand, Honor brand is yielding good results for Huawei with a presence in more than 60 countries around the globe. Honor brand has given successful entry into emerging economies like India where traditionally it was not strong whereas other brand Ascend is doing well in Middle East Africa and Europe. North America remains a weak spot for Huawei whereas Latin America has been strong especially, Mexico, Columbia and others. Apart from this Honor brand has managed to gain significant share in mid to high end smartphone segment, a segment which was traditionally a weak spot for Huawei. Going forward it will continue to leverage the momentum by launching more flagships in various geographies along with its online only business model in some of the regions. Huawei has shifted focus towards profitability and streamlining portfolio with mid-to premium tier models rather than focusing on lower price models and aims to ship 100 million smartphones in 2015.