6 Most futuristic architecture projects in the world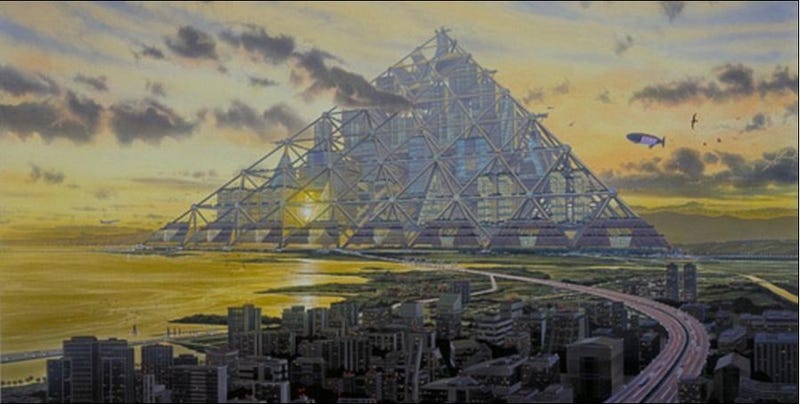 6) The Tokyo Mega-Pyramid One of the hallmarks of awesome futuristic architecture, of course, is the arcology — the idea of a megastructure that can hold a whole city's population in one self-sufficient building. It's only when you combine that idea with the passion for light-weight building materials that things get scary.
Case in point: this floating mega-pyramid would house 750,000 people inside more than 50 pyramid structures suspended in the main pyramid. And you'd travel around the mega-pyramid via Personal Rapid Transit Pods. The whole shebang would be powered by a photovoltaic coating on its surface, or possibly algae. Alas, the space-age lightweight materials needed to build this wonder still don't quite exist.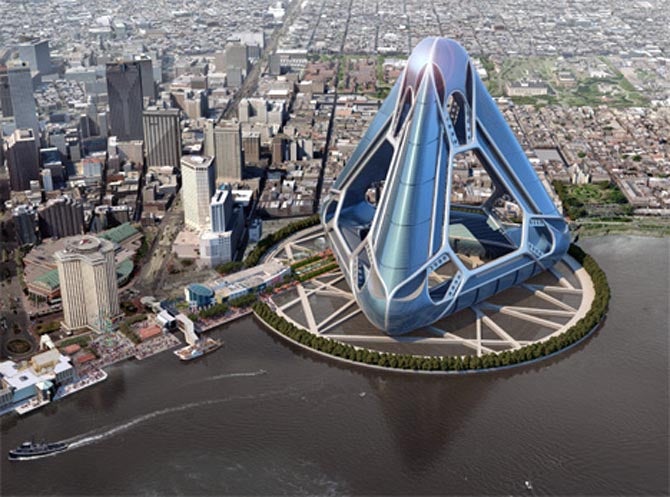 5) The New Orleans Arcology Habitat (NOAH). Here's another proposed future floating arcology, this time on the banks of the Mississippi. This structure would house 40,000 people and utilize a multi-cavity "hull" as the foundation for the superstructure.
True, a pyramid is one of the most stable shapes there is. But of course, as they note, New Orleans has been known to experience some extreme weather events, and you wouldn't necessarily want to be at the apex of that pyramid during one of those.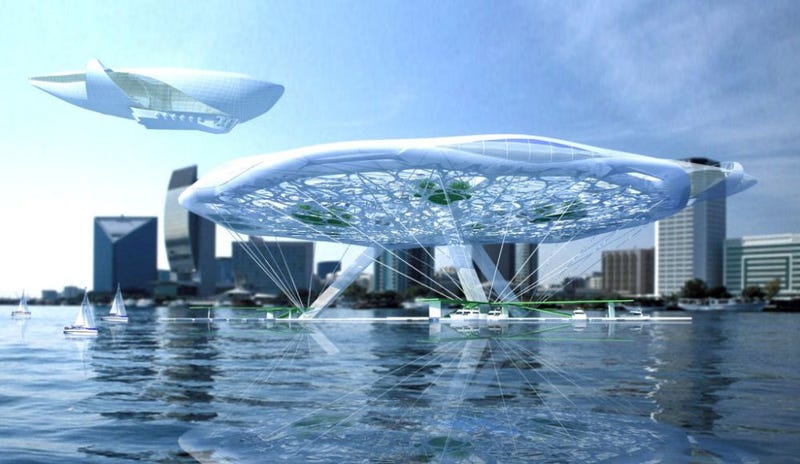 4) The Floating Aerohotel. It combines some of the scariest things on Earth: You can only reach it via zeppelin. And its minimal support systems create the impression that it's so light and airy, it would float away if not tethered down. Plus it's over the ocean.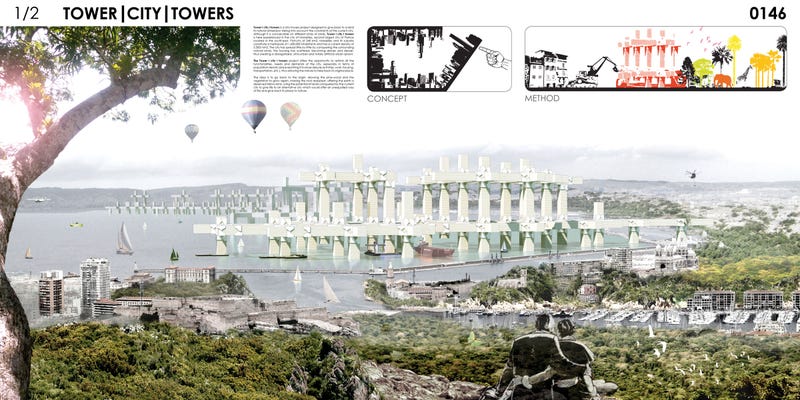 3) Tower City. This entrant in the 2010 eVolo Skyscraper Competition imagines the whole city of Marseilles being replaced with a "stacked skyscraper" that rests on stilts. Stilts! And they're built of "recycled building materials" from the old city. It's an ecotopia, and it looks as lovely as all get out — but would you feel safe standing on a skyscraper stacked on top of other buildings, which in turn was on stilts — built out of recycled material?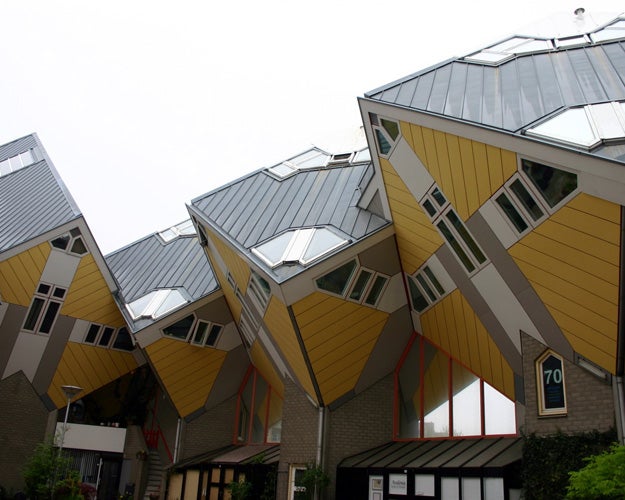 2) Inverted Cube Houses These actually exist, and they're part of a hair-raising gallery of "gravity-defying homes" over at Elle Decor. As Elle Decor explains: "Architect Piet Blom tipped a conventional house forty-five degrees and rested it upon a hexagon-shaped pole so that three sides face down and the other three face the sky." It's cool and futuristic-looking, but also alarming. Other scary items in Elle Decor's gallery: the German rotating building and the building that extends out over a canyon in Australia, with no apparent support.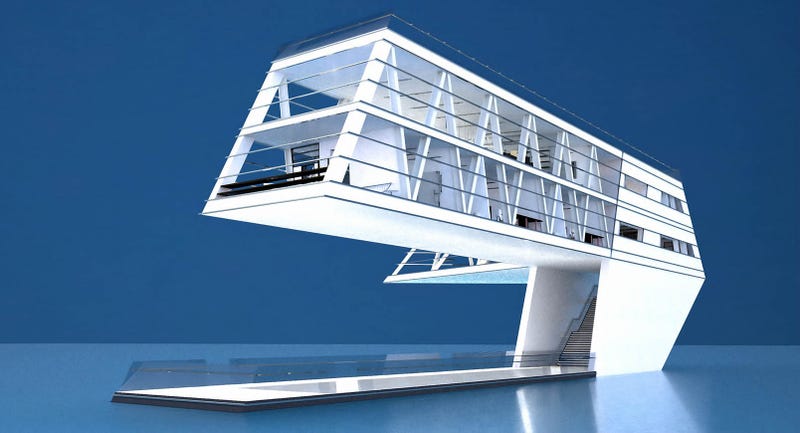 1) The Formodesign. I'm sure it's totally stable, but it gives me the heebie jeebies.